Chantal BELLUE
Managing Partner, Expert in Organizational Management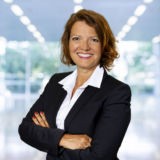 Chantal Bellue has extensive experience in multinational companies, investment- private and digital banking, as well as insurance, and pension funds, in both French- and German-speaking Switzerland. For more than 15 years, she has been leading strategy, transformation and integration projects, and programs.
Since 2012, she accompanies ProActys clients in their business transformation programs and on their way to digitalization and intelligent enterprise. She deals with process optimization, automation and digitization, IT project management, product management.
Chantal is the founder and Managing Partner of ProActys. She holds a Federal Certificate of Specialist in Business Organization and a Federal Diploma in Organizational Management.
Sylvain GAUTIER
Agile, DevOps, ITIL Coach and Trainer, BPMN Expert
Sylvain Gautier is a highly skilled IT Consultant with a successful experience in Agile, DevOps, IT Operations, Modeling Tools, and databases.
After his studies in mathematics (DEUG) and data processing (Master), Sylvain participated in large European projects with different well-known IT companies. Then he joined a major Swiss private bank where he led architecture and IT Operations for ten years.
During the past ten years, Sylvain has helped large international banks and insurance companies succeed in their agile transformation. He manages challenging IT engagements, including Agile / DevOps training and coaching, BPMN product ownership, and ITIL expertise.
Sylvain earned the following certifications: PMI-ACP, SAFe 4.6, Scrum Master, and Product Owner (scrum.org), ITIL V3, Sybase Architect.
Luca CIRAFICI
Performance Management and M&A Expert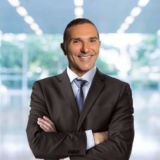 Luca Cirafici is a Senior Executive with 25+ years of international finance and operations field exposure and a proven ability to elaborate, negotiate, and execute mid and long-term strategies. Luca manages Performance Management projects with a strong focus on new venture funding related activities and M&A. He also leads key initiatives for new product launches, continuous productivity improvements, and business excellence (LEAN).
Luca holds a master's degree in economics from the University of Geneva and an MBA in new technologies and innovation management from the Swiss Federal Institute of Technology (EPFL) in Lausanne.
Thomas KUNER
Business Organization Consultant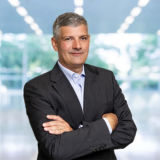 Thomas Kuner has a solid background in the insurance industry as well as in technology-oriented industries such as telecommunications. He is a specialist in organizational change and has experience in increasing efficiency and productivity in large corporate units.
With his expertise in people and performance management, process optimization and reporting, he has contributed significantly to the success of transformation and digitalization projects over the last 20 years, mostly in customer-facing organizations. Being fluent in 4 languages, he is able to understand and adapt to the challenges that arise in multicultural organizations.
Thomas holds an M.A. from the University of Zurich and has profound research experience (USA, Latin America).
Jérôme DELMOTTE
Senior Project Manager for Digital Transformation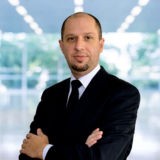 Jérôme Delmotte is an experienced project manager who has led more than 50 projects over the last 20 years!
He has worked in many industries and with project teams around the world, helping global companies with their transformations by taking a holistic approach and covering both technological and business changes.
As an experienced digital transformation project manager, he leads ProActys' clients' projects thanks to a unique value proposition:
He maintains the long-term vision
These are the challenges Jerôme enjoys taking on, with a sense of innovation, great passion and proven success.
Jerôme is PMI (PMP), IPMA (Level C), Prince2 (Foundation, Practitioner), Scrum (Scrum Master, Product Owner) and Hermes (Foundation) certified.
He holds a Master of Sciences, Physics, from the University of Strasbourg. He is currently pursuing the title of Digital Excellence (2021) at the IMD Business School in Lausanne.
JACQUELINE HONEGGER
Corporate Development Expert
Jacqueline Honegger has extensive experience in the service industry, banking, IT, and property management. For more than 20 years, she has been leading transformations. By focusing on the psychological and management challenges of change, she deals with the requirements on individual, team and organizational level. Jacqueline accomplishes change management, project management, leadership training and coaching to excel your business.
Jacqueline achieved a Master of Coaching and Consulting for Change from INSEAD, holds an Advanced Federal Diploma in Corporate Development, and graduated from the Swiss Hospitality Management School in Lausanne (EHL).
Jean-Marc BELLUE
Talent Manager, Interculturalism Coach & Trainer
Jean-Marc Bellue is responsible for the Talent strategy, which is vital to our business objectives and plans for growth. He focuses on the active organization and deployment of our people and the realization of their potential.
Several years of experience in the hotel industry, mainly in the UK, Germany, Africa, South America, and Switzerland, gave him a passion for solving intercultural issues in team building and management. He has observed that, generally, companies underestimate the importance of inter-cultural management, which is an essential point in their future performance.
He advises large companies on intercultural issues. The effective management of the talents and their positioning in the enterprise are crucial to tomorrow's success!