It's the age of the fourth industrial revolution – an era that has witnessed and continues to see a transformation in the way businesses function through technological advancements, the Internet of Things (IoT), virtual reality, and Artificial Intelligence (AI).
Until recently, technology successfully helped businesses evolve. However, technological innovations and advancements have been accelerating. Technological marvels are certainly available, but organizations can't seamlessly link their business applications with the newest tools at their disposal. And this is just part of the problem.
Another dilemma today is that organizations are changing, are fast expanding, have serious problems such as skill shortages, and face a lack of adequate tools to help them out.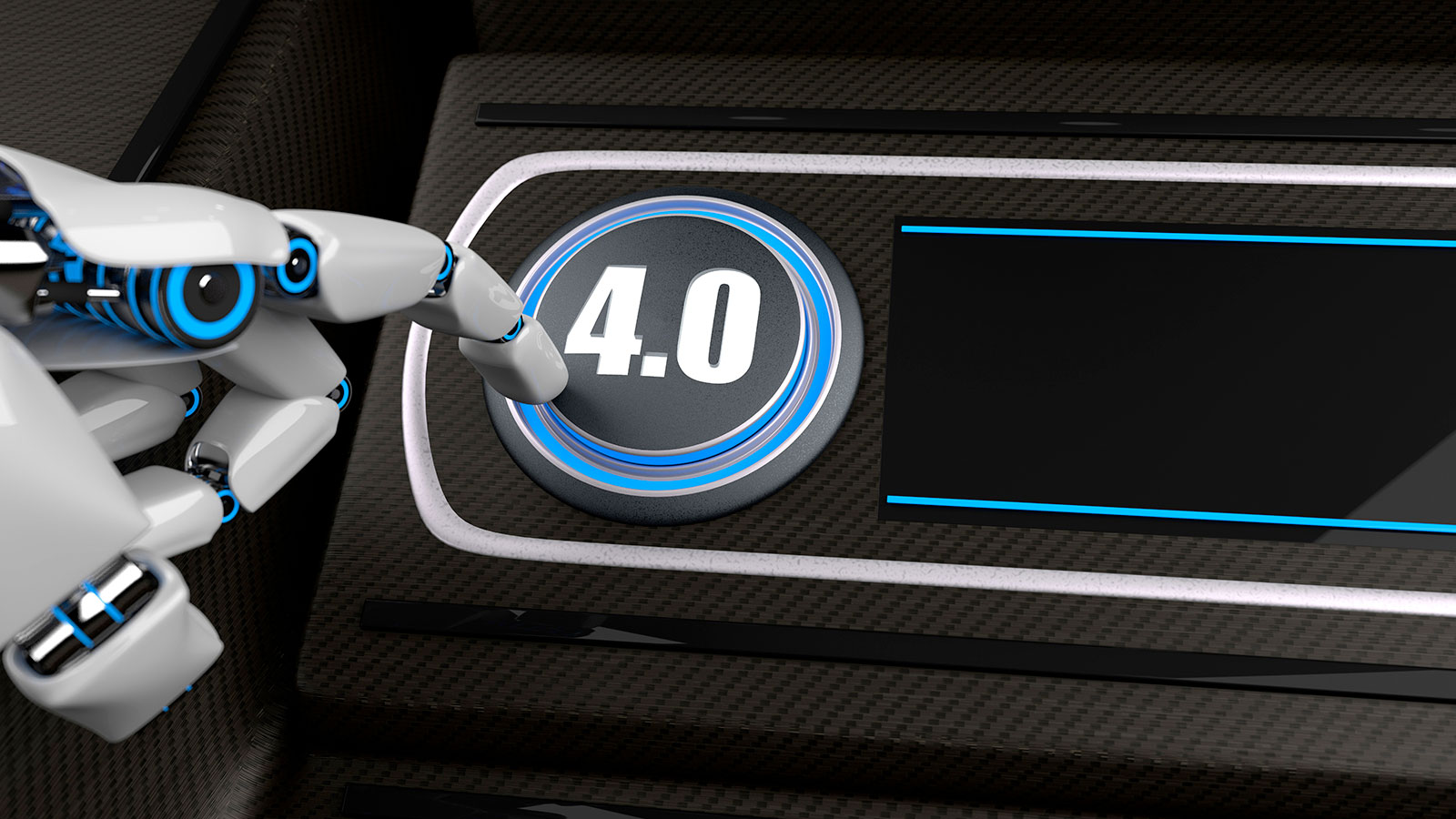 The final issue is that companies find it hard to differentiate their businesses due to a lack of insight. Businesses run on market assumptions rather than on prediction and intention. Therefore, it is hard for them to become market leaders.
The bottom line is this. Technological advancements alone are of little help in the present scenario. What businesses need to do today is to be able to stop reacting to the market challenges that are here today and gone tomorrow. In other words, they must be able to predict a market and respond to such a forecast.
Forward-thinking companies rely on Intelligent Enterprise to make smart predictions through digital realization. It empowers their business process agility that, in turn, allows them to respond rapidly to changes both in the internal as well as external environment. Intelligent Enterprise also capitalizes on technology to alter the way businesses work, thereby unleashing value in the process.
What is an Intelligent Enterprise?
Intelligent Enterprise is not a product, but is a mindset. It is the attitude a business employs to make use of modern tools (such as artificial intelligence, machine learning, and internet of things) to understand its human-generated and machine-generated data better and gain valuable market insights.
This concept of an intelligent enterprise was first developed in the 1990s and 2000s, driven by the work of Chris Argyris and Peter Senge. Peter Senge presented, through his writing, the 5th discipline, the five components of intelligent organizations:
Personal Mastery of skills;
Mental Models;
The development of a shared vision;
Team or social learning;
Systems Thinking.
Intelligent Enterprise uses the latest processes and strategies to make accurate market predictions and provide streamlined business insights to make better business decisions. The result is that organizations can simplify operations and fully realize their objectives. It also enables employees to provide better customer experiences.
Why companies NEED to use Intelligent Enterprise
An intelligent enterprise is a company that can combine the information generated by humans and machines. It converts this information into meaningful insights and takes action to increase its performance with minimal efforts and lower risks.
In this day and age, becoming an Intelligent Enterprise can be the difference between success and failure. These companies have several advantages over those that do not incorporate Intelligent Enterprise solutions within their business.
Business systems in an Intelligent Enterprise will:
Make recommendations to handle problems.
Automate simple and repetitive tasks.
Uncover patterns and provide insights across the work system.
Prioritize work for employees.
On the surface, this is what Intelligent Enterprise can do:
Improve business processes.
Automate manual, time-consuming processes to free up space for customer relations and support.
Manage a global workforce, including partners, stakeholders, employees, and office processes across the planet.
Enable businesses to respond quickly to market requirements and demands.
Delve deeper into an Intelligent Enterprise and these benefits are evident:
Provides valuable insights: Intelligent Enterprise gives everyone involved in a business, be it the leadership, employees, stakeholders, partners, or customers, instant access to the present and future of the company – what's available currently and what can be looked forward to.
Eliminates data silo: Data silo – where only a part of or group of an organization has access to information that causes inefficiency in departments and organizations. Competition and animosity between various divisions can lead departments to withhold valuable information that could be used by other teams. Large organizations that are separated by several layers of management are also affected by data silos. Applications cannot be synchronized.
Intelligent Enterprise eliminates data silos. All information is integrated in a way that it's visible across the business's ecosystem. With all the data together, Intelligent Enterprise can help recognize patterns that were previously unnoticed, thus providing new intelligence that will benefit both employees and customers.
Better use of resources: Intelligent Enterprise ensures complete transparency. Transparency in an organization gives a clear view of the resources available, where these resources are employed, for what they are used, and the areas that have a resource deficit. Intelligent Enterprise enables organizations to direct the relevant tools to areas or departments where they will have the most significant impact.
More agility: Intelligent Enterprise provides a business with much flexibility. This flexibility and the business insights it offers encompass the following advantages:
It helps companies to respond to change rapidly.
It helps businesses concentrate on gaining the right business outcomes.
Ensures that competitors cannot disrupt the business.
How Intelligent Enterprise is transforming industries
The speed of businesses is continually accelerating, and the technology used in their daily operations must keep up. Analytics of big data – gathered from humans and machines – when used intelligently, can lead to strategic takeaways. Today, every industry is making use of this approach, compelling organizations within these industries to become more intelligent to beat competitors.
Banking: To build loyalty. It integrates chatbots with intelligent services and other types of artificial intelligence to understand customer problems based on words used, voice tone, and stress levels. It can immediately escalate urgent calls to staff for human intervention. It also uses public data to target offers and ensures that customers' self-service portals are easy to use.
Healthcare: To monitor and predict health remedies. It identifies health threats quicker than in the past, so remedial measures can be taken to retard or lessen the severity of the disease. It can be used for customer self-service and public education on health.
Insurance: To address fraud. It identifies fraudulent transactions/claims, thereby reducing losses to the firm. For gathering data regarding car maintenance, fuel efficiency, weather conditions, and other elements that come into play when calculating insurance rates.
Retail: Better marketing strategies and an increase in sales. It makes accurate sales predictions. These insights allow the company to align forecasts and plans with specific demographics, geographies, and other factors. It identifies weak areas in a particular store and the causes of the weakness. It enhances a customer's store experience by suggesting products. It enhances in-store satisfaction by creating personalized experiences for customers based on browsing and purchasing histories. It helps training employees in new methods of guiding and advising customers.
Manufacturing: Internet of things (IoT) technology and predictive analytics together make it possible to address present and future needs. They can be used to ascertain service requirements and proactively detect problems even before clients/customers realize there's an impending problem. This information allows the company to increase customer satisfaction directly and to reduce costs associated with the issue. With a shift in the business model from product-oriented to service-oriented, Intelligent Enterprise can keep track of all this.
How a company can become an Intelligent Enterprise
Here are some tips on how a company can become an Intelligent Enterprise.
Invest in the right skills, tools, culture, partnerships, and smart technologies.
Secure that employees are trained and motivated to use the new smart technologies you deploy in your organization.
Ensure operations and solutions are easy to use so that employees and customers are not bogged down by complexities.
Simplify business processes and ensure they are aligned to your industry, customer requirements, and your business culture.
While technology can take care of most manual processes now, you need trained and highly skilled employees to take over higher-order tasks that they will be called on to complete.
Empower the organization with human-machine collaboration. Provide people with more technology. This improvement will transform customer relationships from a service/product provider to a partner.
View software intelligence as one that will lead to higher levels of evolution and discovery.
Allocate analytic capabilities to areas of the business where it is most needed and will produce the best effects. In other words, choose problems wisely. Combine hard data and judgment to get productive results.
Use experimentation and innovation as well as emulation among employees to hone in on the best forecasting methods for your business. By incentivizing participants to make predictions, you can track the most accurate predictions.
Leverage the wisdom of leadership and employees who demonstrate superior insights into the core business areas.
Experiment with Artificial Intelligence, Internet of Things, Virtual Reality, and Augmented Reality. Artificial intelligence has come a long way since its inception and hesitant baby steps. Use hybrid systems that integrate several technologies. These tools will help in better human decision-making abilities.
Conclusion
Businesses are no longer satisfied following leaders. Instead, they want to catch up and become leaders themselves. With companies adopting the latest innovations to do this, the bar of excellence has been pushed even higher.
To be the best, you must be willing to go farther with technology and analytics that can render your business processes intelligent, thereby making you an Intelligent Enterprise.
Want to know how ProActys would accompany your Company on the path to Intelligent Enterprise? Read more about our Innovation & Digital expertise or contact us. We would love to discuss this with you further!
Did you find this useful?